When Pinterest Lies….
What. The. Hell did I get myself into this morning?
You know how bad pinterest is for your self esteem. No? Just me then.
You know those yarn wrapped balloons everyone is doing over there on Pinterest? The ones (and there are several) with websites that say "you just need this, this, this, and a smile to turn out these gorgeous balloon pendants, so easy you'll want to make 3 every day!"
They list simple ingredients – balloons, thin yarn, newspaper, clothes pin, watered down glue.
Oh, now you know which ones I'm talking about….
Well I saw them and immediately thought "Must make, pin pin pin!" because it meshed so well with my collection of… well I don't know, random round things that hang in my craft room/ office that I made off pinterest.
And I've made a million things from Pinterest. Well, like, 53, so mill-yuns. And nothing turns out too bad. I was in the process of levelling up and earning badges for being the craftiest when I had a brilliant idea today.
I had some time between clients and a couple hours before my husband was due home from his week long business trip and thought, gee, they say it's so simple and easy I'm going to turn a few of these bad boys out real quick.
I already had the stuff. All I needed now was that smile.
Oh.
Oh please if this is what you think from reading these websites, please let me save you the humiliation, mess, frustration and blow to your crafty inner self.
What you really need is all of those ingredients, and 6 pairs of hands.
Because your mouth doesn't work for holding the balloon while you wrap glue infested string around it.
It just gets watered down glue on your freshly applied make up. Freshly applied because you haven't seen your husband in a week and he's due soon.
And it pisses you off. Because you have a wet sticky balloon stuck to your face, and wet drippy glue rendering your fingers useless.
And the wrapping part? And the glue drip, drip, dripping everywhere?
Oh, and if you're just going to try to prove me wrong and make one of these, might I suggest you CUT THE STRING before you start, because trying to cut string as you go, with gluey hands, gluey scissors and with a sticky wet balloon hanging out of your mouth? It's sexy, but no. And to add some sparkle, the crap is going to clump up in gigantic knots as you try to beg it around a sloppy wet balloon. Screw you, drippy yarn knots.
I threw the first one away and then took a deep breath, refusing to let this get me down. I won't wave my white flag – pinterest said it was easy.
But the second one?
Well, lets just say the first one might have been going better.
I wouldn't make this crap again if you paid me $50 a piece for them.
Save it for the Crafty God's of Pinterest. Or buy them on Etsy if you need them for your hangy ball collection.
Now time to shower.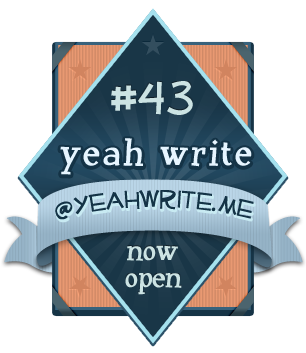 I think you'll enjoy these posts, too!